Ever heard the saying "See the USA in your Chevrolet"
I say see NC and its lighthouses riding your Harley. My husband and I have visited "Old Baldy"
on Bald Head Island but that was by golf cart because you can't take your Harley on the Island. Dick and I always likes to "ride" with a purpose and a destination. One of our favorite destinations is the Oak Island lighthouse. This lighthouse on Caswell Beach is so easy to find going North or South on Hwy 18 to 211 and then by taking the second bridge to Oak Island.....or coming from Hwy 133 to Southport, take the first bridge. Once you are on the island all you need to do is find the Coast Guard Station and there you are. The route is well marked a short drive out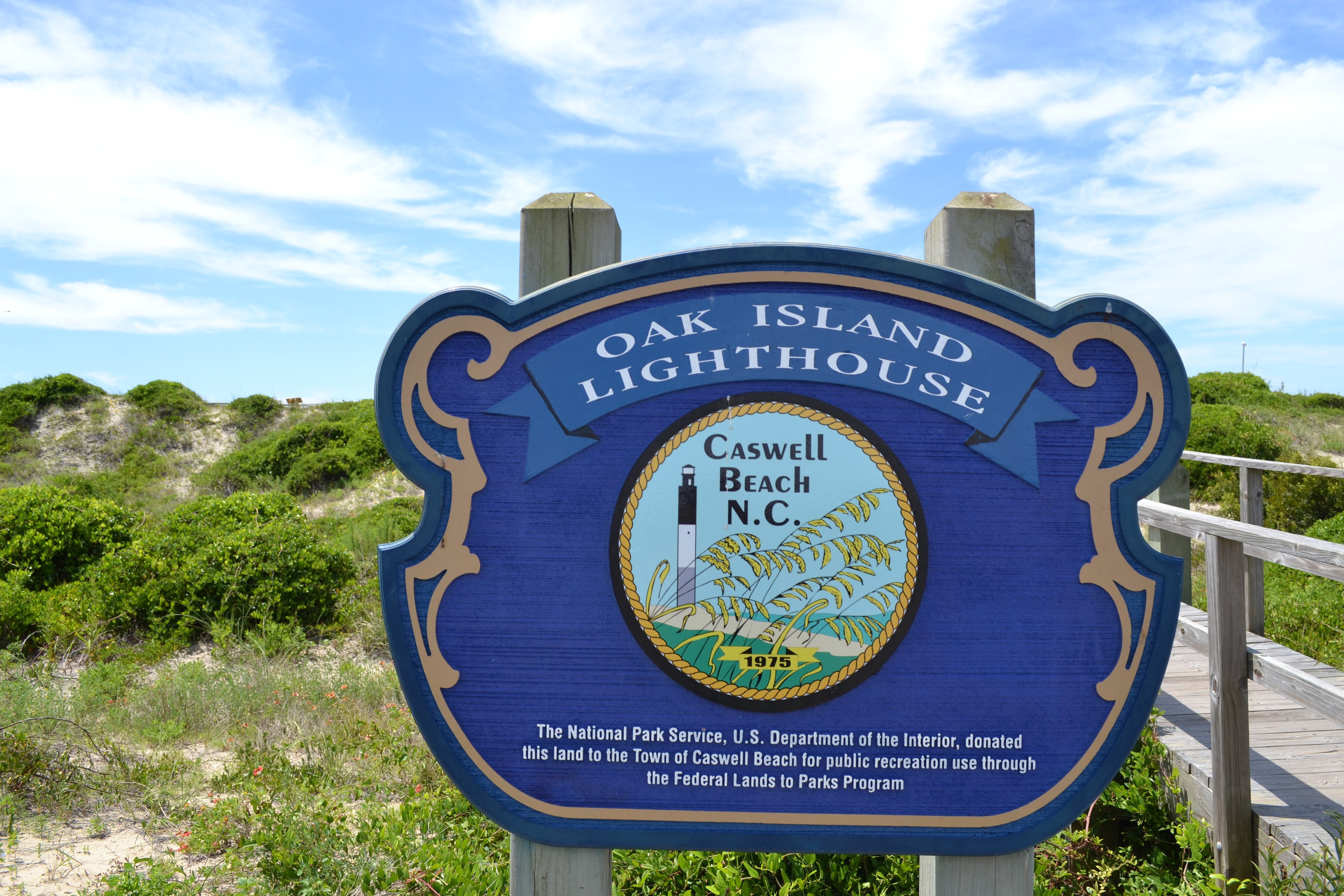 to the lighthouse. Caswell Beach Road is picture perfect with the scrubby trees on one side and the beach on the other. You can actually see the lighthouse crossing over the bridge on the way to Oak Island. Keep your eye on it, drive that Harley and there it is. Please check their website for their hours if you want to climb up into the light house at www.OakIslandLighthouse.org
Once you have seen the lighthouse, mosey on over to Southport and have lunch. There are
numerous places to eat like Dead Man's Saloon on the waterway, Fishy Fishy or Baked with Love in town. You can also enjoy walking around Southport or just relaxing in the swings down by the water. Have fun......See the lighthouses on a Harley...... more lighthouse adventures to come in NC and the Outer Banks.