Are You Thinking About Your Dream Home?
When thinking about your dream home are you inspired? Well if not, let me tell you about some "apps" that you might enjoy. Most of them are free. Those that aren't free are worth checking out, even at a small costs.
Growing up in the 50's, I would have never thought that a family could control their TV with a phone or an iPad? There are apps thatmatch colors you see in the world to exact hues with Sherwin-Williams. There's another app to measure rooms sizes and a another to decorate.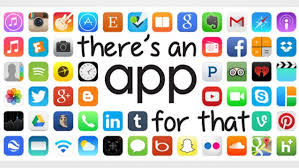 Here are 5 amazing apps for the iPad and Androis that I think most homeowners will love
ColorSnap or Color Snap Visualizer: Capture real world colors and match them to Sherwin-Williams paint colors--for free - Check out itunes or the Google Playstore
Design Home - Google Playstore's app is FREE - If you like home decorating you will want to check out this one!
Sure Universal Smart TV Remote - This app will allow you to control your Samsung or LG Smart TV, Roku TV, Kodi and other mediate devices...It's an all in one solution available in the Playstore
Photo Measures and Photo Measures Lite is the most elegant and the easiest way to save measures on your own photos - for Apple products or Android (Lite version). Keep your measures ready available - great for engineers, Realtors, contractors - Take a photo and directly draw measures on it. The Android Version of Photo Measures Lite has a FREE version and a paid version
I.D. Wood: This app is available for Apple Products and will help you ID any kind of wood, or choose a color and grain for your projects - there is a cost of $4.99 for this app
Planner 5D Home & Interior Design Creator - available for Androids - you need no skills for this app. You can create interior and exterior designs using the Virtual Reality mode. The FREE version lets you create an unlimited number of projects with 150 plus free items. There is a paid catalog to unlock 3000+ items for the more advanced users I am using this one to see what my new home will look like upon completion.
If you are not a homeowner yet,maybe I can help you with that! I guide first-time buyers through a stress-free process all the time. Reach out to me today!